Paint 2 Smile - A NJ and NYC Artist for Kids and Mothers
Home
/ Paint 2 Smile - A NJ and NYC Artist for Kids and Mothers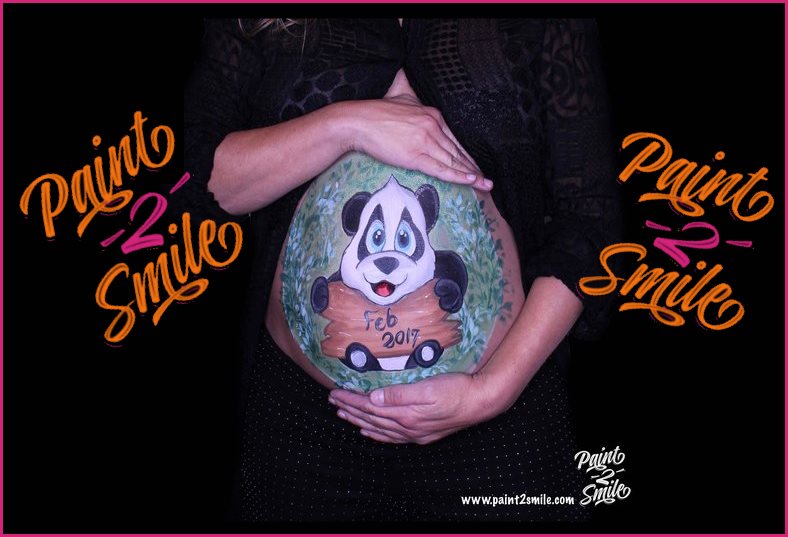 Unique Face and Belly Painting in NYC and NJ

Hire Laura Hoyos if you want an experience unlike any other.

The KidsParties.Party team had the chance to speak with Laura Hoyos, and we cannot recommend her enough as your next party entertainer!

Serving the North Jersey and New York City area, she is sure to bring a smile to your face.


After all, she does Paint 2 Smile!

Laura began face painting in her free time 3 years ago, and it became a favorite hobby quickly.


Before face-painting, she was an art teacher.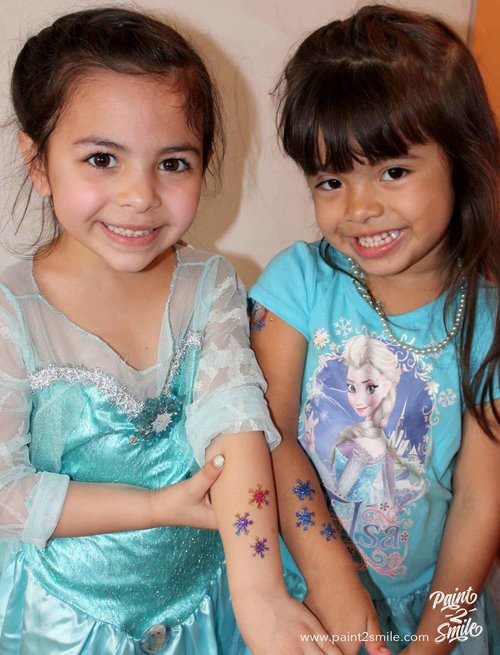 She has always had a love for art and children, so face painting is perfect for her!


Her after school hobby had somehow become a career of its own!


She loves painting to make everyone smile, may it be a child or a new mother.


But what do we love about Laura?

Laura is fluent in Spanish!


A bilingual face painter in NJ is a rare gem.

She works well with children and families of all ages, but she doesn't just paint faces.


Laura is an expert in maternity belly painting!

She paints pregnant bellies; these make for great photo opportunities and to highlight all the true beauty that comes with carrying a child.

This unique and creative service came to mind when a close friend of Laura's was pregnant.

She was even featured on The Today Show in a segment on her belly painting skills.

How did she get into belly painting?

She had seen henna bellies, but she wanted to do something even better for her friend. She began messing around with ideas until she finally painted the belly with safe, FDA-approved paints and glitters.

If you're not pregnant but a friend is, purchasing a gift certificate for this unique experience may be the perfect shower gift!

Book a Maternity Belly Painting before a photography session!

Laura can paint with any colors, themes, or create beautiful images; share your ideas with her when you book your appointment so that she comes prepared and ready to impress!


Have I convinced you of how incredible Laura is yet?

Paint 2 Smile is sure to impress you!

Offering a variety of services, there is surely something to make your child's next birthday party a great one.


Her services include, but are not limited to:
Face Painting
Waterproof Face Painting
Adult Face Painting
Maternity Belly Painting
Metallic-Flash Tattoos
Glitter Tattoos
Air Brush Tattoos
Balloon Twisting

Laura is an incredible artist, but has built up a team of trusted local artists that can do just as great a job.

If she is already booked or the party is too far away, she will happily send one of her team members to entertain at your party.

She can also recommend entertainers if she does not provide a service that you do not have.

If you haven't caught on, she does what she does to create smiles!

Her customers always come first and she is sure to keep them happy. Without them, this hobby could never have become what it is today.

She is also a certified make up artist!


Hire Laura to do your makeup for your special day, or any other big events you want to look perfect for.

She is always willing to come to you!

Check out her gallery to see your work for yourself!


If you want to see your children and all their friends smiling at your next party, then Laura's Paint 2 Smile is the way to go!

Book her today to guarantee her awesome services at your next event!

Be ready to smile!


Check out her website here!