Chesapeake Pirate Adventures: The Most Unique Birthday Party Place in Annapolis!
Home
/ Chesapeake Pirate Adventures: The Most Unique Birthday Party Place in Annapolis!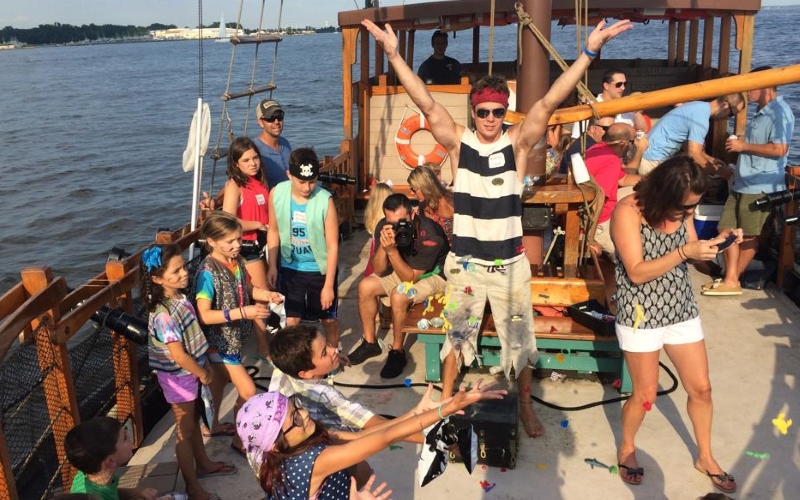 The Most Unique Birthday Party in Maryland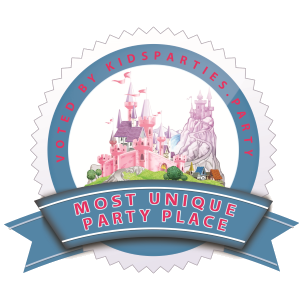 Looking to throw your kid a birthday party that is way more fun than the average arcade or bounce house party? We've got you covered.
Chesapeake Pirate Adventures has been operating since 2003, and goes above and beyond when it comes to kid's birthday parties, and we are sure this will be a day no one will ever forget!
We chose it as the most Unique Party Place in Annapolis, Maryland, and one of the most unique party places in the country.
Throw your kids the birthday party they deserve with Chesapeake Pirate Adventures.
They will Feel Like a Real Pirate!
Before any party begins at Chesapeake Pirate Adventures, each kid gets a "decked" out.
They will be given cool pirate-inspired paint on tattoos, awesome pirate apparel including pirate eye patches and a skulldana, and even a loot bag to hold their treasure.
Real Life Adventure out on the Chesapeake Bay
You and your party guests climb aboard a real pirate ship, the Sea Gypsy, and the fun continues.
The kids are made the stars of the show, and the birthday boy or girl will truly feel like the center of attention.
The boat will away in search of buried treasure, and will definitely meet a few obstacles along the way..
The best part? All of the grown ups who come aboard the Sea Gypsy get to sit back, relax, and enjoy a day of relaxation on a boat.
The kids are kept entertained from the second they arrive until the second they leave!
See Chesapeake Bay Pirates's birthday party packages to choose the one that is right for your party.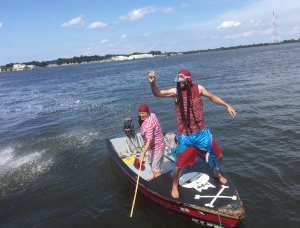 Pirate Adventures await you!
Chesapeake Bay Pirates offers fun for the entire family. Kids will always go home with great stories to tell.
They will always remember the time they successfully defeated the stinky pirate who passed by, and they will always think of the treasure map that they spent so much time following.
Check out their website here or give them a call at 410-263-0002 to book your next party, or even just to plan a fun-filled family day trip.