Sweet 16 Birthday Parties in Englewood New Jersey
Celebrate your sweet, sassy and smart sixteen-year-old with a celebration they'll never forget. This coming-of-age celebration is one of the most important birthdays in a girl's life, so make sure you hire the hottest DJ, rent the best venue and provide the most unique favors. KidsParties.Party will help you plan a sweet 16 that will be envy of the entire school. Find services that specialize in parties for teens in Englewood, New Jersey using our guide. Scroll below to see why we celebrate this birthday in particular.

What is a Sweet 16?

In the US and Canada, it is customary to host an all-out bash when girls turn sixteen. After all, sixteen is a pretty important year: it's when teens typically get their driver's license, take the SATs and have already started thinking about post-graduation plans.

These "sweet" coming-of-age parties are found throughout the world. In Central and South American countries, the fifteenth birthday, or quinceanera, is the important milestone. In Judaism, twelve- and thirteen-year-old celebrate their mitzvah, which symbolizes their maturity in the eyes of their culture.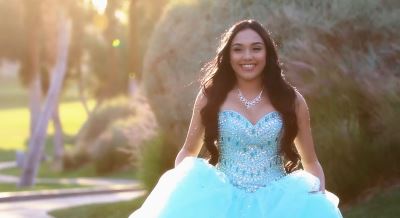 These celebrations aren't just for girls. Boys can celebrate their big day, too by having a "supreme sixteen."

Ultimately, these celebrations mark the transition from childhood to adulthood. It's hard to imagine that they are only a few short years away from becoming an adult. Scary, right?

KidsParties.Party provides information of party entertainment services and venues for children 1-18 in Englewood, New Jersey, so you still have a few years with us, even if you are the parent of an almost-adult.

If you have any questions about a listing or would like additional information, contact us or give us a call at 732-298-6015.

Did you buy your invitations yet?

We have designed templates just for your sweet 16! Use them on our unique and easy-to-use software, or design your own invite from scratch!

The best part? All our invitations are free! Just print them on high-quality photo paper, and you will have perfect and eprsonalized sweet 16 invites!

Do you have Sweet 16 business?
Fill out this form to get listed on KidsParties.party.
​