Age Specific Parties
Birthdays are special no matter how old your child is turng. Whether you are celebratg their first birthday or their eighteenth, you can fd the perfect entertament for their birthday on KidsParties.Party. We've featured services and venues for every age. Fd specific parties for children every age group . Scroll below for some party ideas for all of the children your family, from your precious toddler to your dependent teen.

Parties for Tots, Teens and Everyone Between

No matter how old your child is turng, KidsParties.Party features entertament services for kids of all ages . Need some suggestions based on your child's specific age group? See some suggestions below:

Babies: Your child won't remember their first birthday party, but that doesn't mean parents don't enjoy celebratg this special occasion. Sce first birthdays are more for family and friends, consider hostg a party at home. Hire a party planner who can provide you with themed decorations and custom party favors for your guests.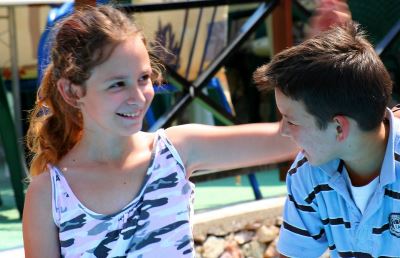 Toddlers: This is the age when the fun begs. Children ages 2-5 are explorg the world and learng somethg new every day. Many parties geared towards younger children are educational nature. Play gyms, hands-on activity parties and kid-friendly musicians are a few birthday options for your growg son or daughter.

Grade Schoolers: Kids this age are the easiest to plan a party for. Children ages 6-11 are developg their own terests, participatg after-school activities and figurg out what makes them happy. They are also coordated enough to do most activities. Laser tag, ice skatg, arcade games, spa parties, cookg classes and sports are all great options to suggest for their birthday. Kids love to havg a choice, so don't assume that your daughter wants a prcess party if she's obsessed with soccer.

Teens: Just because your child is turng an age that ends "-teen" doesn't mean they are too old to have fun on their birthday. They might roll their eyes when you suggest an organized birthday party, but they'll secretly be glad you suggested go-kartg, pat ball or a dance party at a teen-friendly venue. The teenage years are also a time for milestone birthdays, such as mitzvahs, quceaneras and sweet sixteens.

Do you have the perfect birthday wishes yet?
No matter how old, your child will feel so special and loved when they recieve their personal poems and birthday wishes side your card this year. We have categorized hundreds of messages to age categories on our blog just for your use.

Sift through all our handwritten boy messages for your son's big day, or check out all the ways to wish you little girl a happy birthday - whether she is still little or the midst of growg up beyond that.

If you don't want to go out for a card, you don't have to.

You can customize a birthday card on our completely free software or edit a pre-designed template. Throw the birthday wish of your choice and prt away!
​