Teen Parties in Georgia
KidsParties.Party hasn't forgotten about the older crowd. Whether you are hosting a formal event like a sweet 16 or want to make your teen feel special on their birthday, KidsParties.Party can connect you with entertainers and venues that specialize in parties for older kids in Georgia. Need some ideas? Scroll below for some suggestions.

Where to Host a Party for Your High Schooler

Learning how to drive, getting their first job, spending more time with friends and planning for their future. The parents of any teenager know that these are the years when your child is growing into an adult.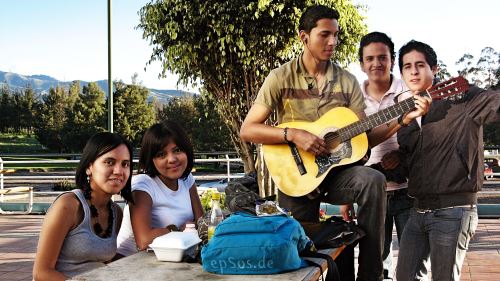 Just because they are in high school doesn't mean they are "too old" or "too cool" to celebrate their birthday at a fun venue. As a parent, how are you supposed to find a place to host their party that is safe, fun and won't bore your high schooler to death? Check out some of our suggestions below:

1. Family Fun Center: Laser tag, arcade games, bowling and all the snack food you can eat. What teen wouldn't want to spend their birthday playing the latest games with their friends? It's better than them playing video games at home all day, at least.

2. Teen Clubs: Many nightclubs and bars will allow you to rent out their location for a private party, while others are club-inspired venues that offer parties specifically for the under-21 crowd. These parties are a win-win for teens and their parents. They can dance to their favorite music and party with their friends, while you have the peace of mind knowing that these venues do not supply alcohol to minors and have measures in place to ensure everyone's safety.

3. Paintball: Spend the afternoon battling with your friends in guerrilla-style combat at your local paintball arena. Thrilling, challenging and active, your guests will be exhausted after spending all day running through the paintball courses.

4. Trampoline Arenas: Nobody is too old for trampolines. Trampoline arenas are indoor parks that are filled with wall-to-wall trampolines. Older kids can incorporate high-energy games into their parties, such as dodge ball or even a workout class, depending on what each venue offers.

5. Unique Restaurant: By the time your child is a teenager, hopefully they are no longer a picky eater. If they crave sushi or are obsessed with Ethiopian food, throw them a special birthday dinner for family and friends. Many restaurants have private rooms or special group menus available. Bring the cake with you and have the staff and guests sing happy birthday!

KidsParties.Party will help your find venues like the ones suggested about in your area of Georgia. If you need suggestions or recommendation, simply contact us or call 732-298-6015. We'd be happy to help your earn the reputation as "world's coolest parent."

Check out our birthday party blog!

We have come up with over a hundred affordable ways to make your child's birthday more special. Find tons of tips and party ideas our writers have put together just for you!

Are you an entertainer or kid party business?

We would love to get you listed today! Start by registering for an account.
​