Videographers in Georgia
They say that on the day of your event, whether it is your child's sweet 16 or their wedding day, the entire party is one big blur. Professional videographers take over the responsibility of filming, allowing you to enjoy the day. Find one in Georgia that specialize in parties for kids and teens. Scroll below to see four reasons to book a professional video production company.

4 Reasons You Should Hire a Professional Video Production Company

1. Don't rely on social media: Nearly everybody has an iPhone, and there's nothing wrong with sharing candid videos on Facebook or Instagram. However, when you hire a video production company, you will receive a professional edited and formatted version of your celebration on DVD. Many services can also create extras, which might make a nice favor for friends and family members.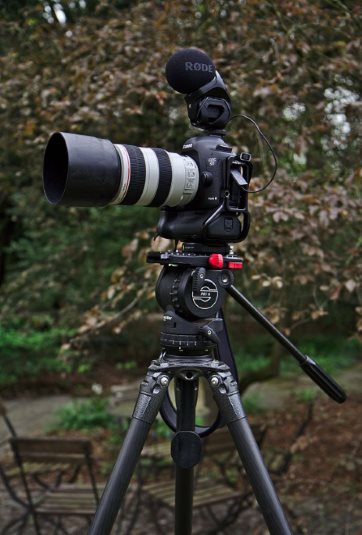 2. Relive the party: You can't be everywhere at once, and the videographer might capture things in the background that you might have missed. In the days or weeks after the party, it will be fun to pop in the DVD and relive the event. You'll be able to catch some of the moments that you didn't notice. Plus, you'll be able to show the video to your children or grandchildren one day.

3. Leave it to the pros: Many people who work for video production companies have a strong educational background and years of experience in TV, film or media production. That's a lot better than having your uncle film the party on his camcorder, or relying on a series of iPhone videos.

4. You'll regret it if you don't: It's really that simple. Enjoying the party in the moment is much more fun than experiencing it behind the lens of a camera. That's what the professionals are for. Film is forever and that special day will fly by.

Not sure where to find videographers for hire? KidsParties.Party features both boutique-style freelancers and larger production companies in Georgia. Browse through until you find the perfect artist to work with for your event.

Are you a videographer?

Get listed! Join today by creating an account here.

Want to do more for your child's birthday?

Try writing a personalized birthday wish in their card this year? Better yet, design your own one-of-a-kind birthday card for them using our free and interactive software! We have also prepared hundreds of tailor-made birthday messages to add in. Find your favorite for your son, daughter, or anyone else.
​