Bands in Georgia
Live music will turn any party into a lively event. A band with pulsing drums, a rhythmic baseline and passionate vocals will encourage your guests to leave their seats and dance all night. Below, we've featured some of the best duos, trios and groups in Georgia. Conveniently find a cover act for your daughter's sweet sixteen, as well as children's performers that specialize in kid-friendly tunes. Scroll down to read four tips for booking a live act.

4 Tips for Booking a Live Band

If you've never booked live music for an event before, you probably have some questions. We've come up with a few tips.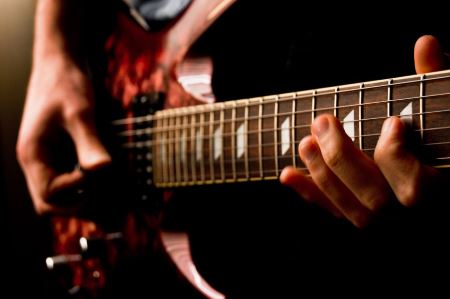 Check out these essential questions to ask before booking a live performer or band for your event:

1. Know your audience: What type of music will be best suited for your party? For example, you might want to book a group that specializes in nursey rhymes and children's music for your three-year-old's birthday, while a local cover band that plays the latest hits will totally rock your older daughter's sweet 16.

2. Do your research: Find several bands and performers that serve your area in Georgia. We recommend having a few options, in case one of your potential choices is already booked for your date. This will also allow you to shop around for competitive pricing.

3. Check reviews: Thanks to the Internet, it's never been easier to read reviews of potential entertainers. For performers, try to locate previous performances on YouTube. Many groups will also post videos and sound clips directly on their website.

4. Agree on the logistics: Now that you've selected your entertainer, finalize the details of the event. How long do you need the band for? How many sets will they play? How much time will they need to set up their equipment and warm up? What songs are included in the set list? Do they take requests? In the case of children's musicians, are their shows interactive or do they need an attentive audience?

Using these tips, you'll ensure that you have booked a quality music group to perform at your event. KidsParties.Party can also help you with finding the perfect performers for your party. Simple choose your state to find talented musicians in your area.

Want to make the day even more special?

Create a custom birthday card for your son or daughter using our birthday wishes. You can put your favorite of the hundreds of messages into one of our pre-designed templates in our new innovative invitation maker, or build one from scratch!

It is all up to you, and the choices are endless! Your child will love this creative birthday card more than anything you could buy in the store.

Are you an entertainer?

If you want to be listed on KidsParties.Party, you can register today for a free acount.
​