Mermaid Entertainers in Georgia
Mermaids, whether you believe that they really exist or not, have captivated people's imaginations for centuries. Not only are mermaids beautiful but they are also incredibly mysterious. An elegant and exotic siren will entertain your guests with tales from her underwater castle. We've traveled the seven seas to find the best aquatic entertainers in Georgia. Are you familiar with mermaid folklore? Scroll below to discover the fascinating mythology of sirens and sea princesses.

The Mythology of Mermaids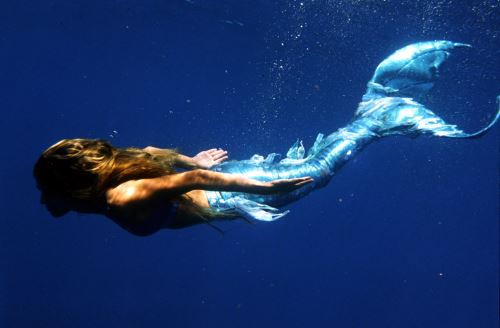 For centuries, sailors, seafarers and those who live by the water have been captivated by the idea of mermaids. Do these mystical creatures really exist? Nobody who has claimed to have seen has ever produced proof. With the tail of a fish and the body of a human, stories of these creatures have spread to cultures throughout the world.

The ancient Greeks, for example believed that sirens possessed the power to lure sailors to their doom. With their hauntingly beautiful songs, they would entice sailors to steer into shallow, rocky waters. Sea nymphs were believed to have lived in underwater grottos and had influence over storms and floods.

The British maintained a similar view of mermaids, as they portend doom in folklore from the British Isles. The Irish, however, viewed mermaids, or "merrow" in a more romantic light. According to Gaelic legends, a merrow-maiden drowning a sailor was an act of love.

Danish author Hans Christian Andersen is responsible for creating the fairytale "The Little Mermaid," which is the version of mermaid lore that modern children are familiar with. Popularized by the 1989 Disney movie of the same name, this story features the tale of a young sea maiden who gives up her voice and her life at sea to find true love on land.

Now that you've learned the hauntingly beautiful history of mermaids, don't you want to invite one as the guest of honor at your under-the-sea themed bash? You won't have to steer into rocky waters to find mer-entertainers in your area. Use KidsParties.Party to find a mystical siren that will swim to your party in Georgia.

Are you a mermaid entertainer?

You need to get listed! Register here to begin!

Make your child's birthday even more magical!

We have thought up over one hundred different ways you can make your child feel extra special on their birthday. Check out this article, and many others dedicated to giving your child the best birthday they could dream of!
​