Kids Party Places in Texas
Indoor birthday parties are a blast when you host them at an awesome venue. Use KidsParties.Party to find the best places to host a birthday party for kids and teens. Check out play places, family fun centers, art studios, arcades, athletic complexes and other fun locations that offer parties in Texas. Before planning your party, scroll below to for some useful tips that you need to know before booking a venue.

Tips For Finding The Perfect Party Place

Picking the right venue for your child's birthday can be challenging if you don't know what you are looking for. There are many different types of places you can host your child's party, but how do you know which one is right for you? Below, we've outlined a few helpful tips for find the perfect venue or party place for your child's next birthday Texas.

1. Build a budget: First, determine how much you are willing to spend. Birthdays can get expensive, when you take into account buying presents, booking a venue, choosing a package and ordering food. Have a clear idea of your financial parameters, and weed out venues that are too far over budget.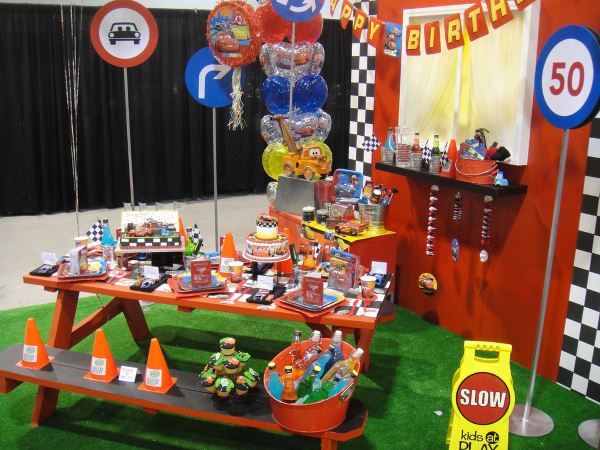 2. Choose a type of place: You've probably been here before: You're in the middle of planning an awesome ice skating party for your child, when out of the blue, they announce that they don't like ice skating anymore. Now what? When planning their birthday, establish a tight deadline for deciding where they would like to have their party. Make it clear that once they make their decision, they can't change their mind. Agreeing on this ahead of time takes the mystery out of why mom and dad can't just snap their fingers and arrange a birthday somewhere else.

3. Create a guest list: This aspect can be a bit tricky. Many venues base their party packages around the number of guests, and charge an additional fee per extra guest. Determine if inviting one or two extra kids is manageable for your budget. If not, you may have to whittle down your guest list.

4. Location, location, location: How far away is the venue? More importantly, is it a convenient and manageable distance for your guests? A good rule of thumb is find a venue that is 30 minutes away or less.

5. Food: There's nothing worse than a group of ravenous 10-year-olds. If the venue does not provide food as part of their event package, ask if they permit outside food. Most places that lack on-site catering allow parents to bring pizza, cake, soda and other treats.

6. Have a back-up plan: Parents of winter babies know this all too well: the weekend of your child's 10th birthday is approaching, and the forecast calls for a blizzard. Or, your child's birthday in July is scheduled for at a local outdoor paintball arena, and a summer thunderstorm rains on your party. Inquire if your venue offers a rain date, or will allow you to reschedule in the case of inclement weather.

7. Do your research: In the Internet age, it's incredibly easy to find customer reviews, photos and descriptions for almost any place. Reading both glowing and negative reviews about other people's experiences can help you make an informed decision before you book your party or leave a deposit.


Where Can Parents Find Information on Party Places?

KidsParties.Party is dedicated to providing everything you need to know when planning a party at a local venue. On KidsParties.Party, you can find detailed information about a venue's location, contact information and party packages.

You can also view photos, read a detailed description and check out customer reviews. Best of all, when you are ready to book your party, you can contact them directly.

If you're overwhelmed by all of the choices, you can call 732-298-6015 and we can make recommendations. We'd love to hear from you and help you plan an amazing celebration.
Do you want our advice?



We have advice on anything you need!

Looking for birthday wishes to write in a card? We have hundreds! Choose from the boy messages or girl messages, then pick out your favorite.

Want to make this year's birthday a little extra special? Pick some favorites off our list of ways to make this birthday the best yet for your child.

Our blog has some of the most unique pieces of advice and party tips you could ever find.

Are you a business?

We have room for your advertisement on our site. Feel free to sign up now to get listed on KidsParties.party.
​