Toddler Party Places in Texas
Anything interactive or involving open play in a wide open space is a great option for toddlers. When it comes to parties for preschoolers, infants and tots, KidsParties.Party features places that are safe and fun. Our guide is geared toward finding unique, customizable and fun packages in the Texas area. We hope you continue to refer to our directory for all of the little ones and youngsters in your life when looking for the best Toddler party places in your area. Scroll down to see why these venues are so great.

Types of Texas Toddler Party Venues

There are ordinary party venues, and then there are venues geared towards younger babies (also known as toddlers!). When you host their birthday celebration at this type of venue, you know the children will be engaged, supervised and, most importantly, having fun!Listed below are a few of the attractions found at toddler party places that are safe and fun for little ones.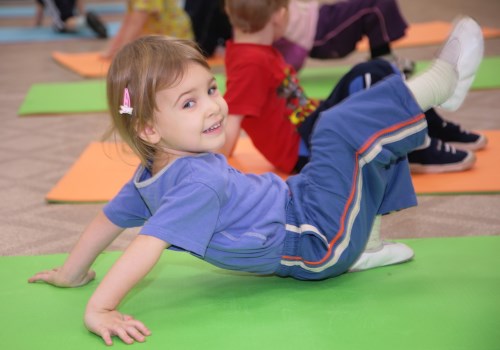 Why are these venues so great? These open play and party places are filled with fun attractions that are designed to engage and stimulate younger children, such as:

1. Ball pits: Anything that tots can jump around in and bite (just kidding) will always be a blast for all of the guests.

2. Soft gymnastics equipment: There are many party places for toddlers that offer soft play equipment are perfect for climbing, jumping and exploring. Foam mats, shapes and climbing equipment will keep your little guests occupied for hours.

3. Inflatables: Bouncy blow-up equipment isn't just for the big kids! Venues that offer parties for younger children often have miniature inflatlabes that are safe and appropriate for the 5-and-under-crowd.

4. Indoor playgrounds: When it's too cold and rainy for your little one to play outside at the park, head to an indoor play place. Many have indoor playground equipment, like slides and moneky bars.

5. Toy areas: Some places have sections that are entirely devoted to imaginative play. Blocks, dolls, trains, dress-up clothes, tea sets and other basic toys will light up your child's imagination.
Do You Want Your Business Listed Here?
Click here to register as a toddler party place.
Are you looking for more birthday ideas?
Our staff put together a list of over one hundred things to do to make your child's birthday feel more special. We have also handwritten hundreds of birthday wishes for your daughters, sons, or other loved ones.

Check out our blog to find birthday advice!
​