In Your Home Parties in Texas
Transform your house into party central for your child's next birthday. KidsParties.Party features entertainers who will host a celebration in your home or backyard. Find diverse entertainers, rentals and services that provide parties for children of all ages. No matter what theme your event is, you can find a reputable and trusted entertainment service in Texas through KidsParties.Party. Planning a party at home on a budget? Read some helpful tips below.

Ways to Budget Your Next Birthday Party

Did you know that the USDA estimates that it costs $233,610 to raise a child? It's true. Between food, housing, transportation, healthcare and entertainment, raising a child from birth to adulthood can get expensive, and that figure only accounts for one child!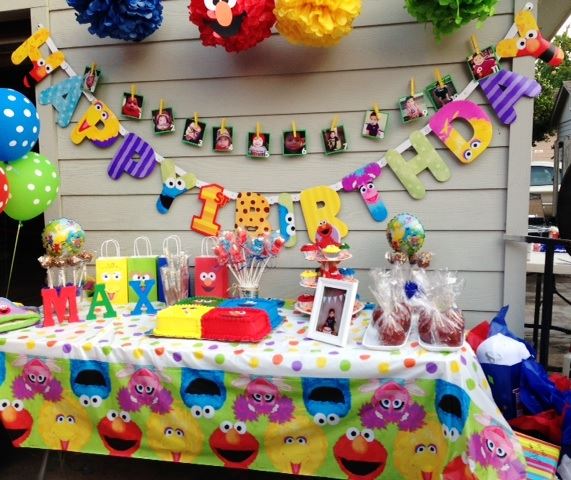 Creating (and sticking to) a budget is an integral part of life for many families. When it's your child's birthday, you want to give them a special day without breaking the bank. Here are some ways to have a frugal, yet fun, birthday party for your child.

1. Host the party at home: Celebrating your child's party at a venue is a relatively new phenomenon. Having the party at home is a cost-effective way to say "happy birthday." Simply pick a theme, plan a few activities and eat some cake!

2. Keep it small: Don't invite too many kids. A good rule of thumb is to invite as many guests as their age. After all, a six-year-old doesn't need to invite their entire kindergarten class.

3. Throw the party in the afternoon: If you invite your guests over in the middle of the day, chances are they have already eaten lunch and will go home for dinner. Provide light snacks like popcorn and pretzels for the kids to snack on before the birthday cake.

4. Decorate on a budget: Don't go over-the-top with decorations. The children are really there for the fun (and maybe the cake). You don't need to transform your entire living room or backyard into an extravagant venue. Buying matching plates and balloons from the party store are fine.

5. Skip the goody bags: Creating a custom goody bag with multiple favors really adds up. Plus, you and the other parents both know the last thing children need is more plastic junk. Consider instead providing one "thank-you-for-coming favor," such as a box of sidewalk chalk, a jump rope or coloring book.

6. Print your own party invitations: There's no need to spend money when KidsParties.party has created an innovative tool just for you! We want to make your life easier, so we have created dozens of templates for your next party. You can even create one entirely from scratch. All cards print out in 5x7 dimensions, so grab some photo paper and print away. Guests will love the how personalized you have made it, and you can get it exactly the way you want it.

7. Create your birthday card: Your little one doesn't need to have a store-bought birthday card. We all know they only care about the gift, anyway. Use our invitation builder above to make a birthday card too! You can even find the perfect birthday messages for your son, daughter, or anyone else right here at KidsParties.Party.
6. Book an entertainer: Now that you've trimmed your birthday budget a little, you can book an entertainer or performer for the main event of your party. KidsParties.Party features dozens of entertainers that specialize in at home parties for kids. Hire a beautiful princess entertainer, book a live animal show or bring in a clown who will do activities and games with your guests in your home. No matter what you choose, you can find premier entertainment services in Texas with KidsParties.Party.

Are you an entertainer?

You can fill out this quick form to get listed!
​