Costume Characters in New York
Dressed head to toe in costume, there are many entertainers who will arrive at your event as your child's favorite TV or movie characters. Whether you are seeking a beautiful princess, a silly cartoon or an awesome superhero, KidsParties.Party features the top entertainers for hire in New York. Scroll below to see what it's really like to dress up as a costume character.

Confessions of a Former Costume Character

Everybody has probably had an unconventional part-time job at some point, but working as a costume character is certainly one of the more interesting ones.

At KidsParties.Party, one of our staff members actually worked as a party assistant for an entertainment company during high school. One of her duties? Dressing up in costume for birthday parties and events.

In her time, she's dressed up as the Easter Bunny and various animated characters from TV and movies.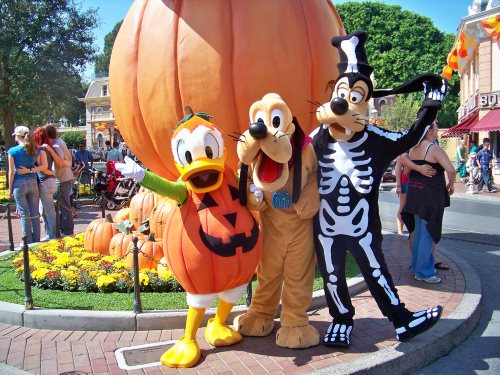 Based on her experiences, here are some secrets that costumed entertainers will never tell you:

1. The costumes are incredibly roomy: Most suits are one-size fits all. Many are designed to accommodate people up to six feet tall. This is great if you are a grown man, but not so much if you are a 100-pound high school girl.

2. They are also incredibly hot: Entertainers can only last so long within the confines of the suit, especially if they are the furry or foam kinds. Most entertain in 15-minute shifts before taking a breather, and even less than that if you are outside on a hot summer day. It is easy to sweat through your clothes and become dehydrated, so if you ever find yourself in this position, bring plenty of extra water.

3. They are difficult to move in: Being a costumed entertainer takes skill. For one, some of the suits are hard to move around in because they are bulky, full-body contraptions. Others have separate pieces for the head, hands and feet. Depending on how well it is constructed, the suit could have gaps where body parts are supposed to connect. In these instances, most entertainers wear a nude-colored sleeve.

4. Entertainers rarely look through the eyeholes: They way most suits are constructed, entertainers peer through the headpiece through the mouth hole, rather than the eyes. The eyes are either too small or too far up on the mask, depending on how the character itself is animated and how the suit is designed. This isn't always the case, though. Some smaller suits do, however, allow the wearer to see through the eyes.

5. It's hard to do convincingly: Have you ever noticed that most characters don't talk? This is because most TV and movie characters have distinct voices, speech patterns and accents, many of which are nearly impossible for the average party assistant to duplicate effectively. So how are they supposed to communicate? Through body language. There are certain moves that all entertainers know, such as covering their eyes in surprise, grabbing their belly to laugh, wiggling around to simulate dancing and of course, the ever-popular high-five. It takes a lot of practice to make exaggerated gestures that can be articulated through the suit, but when done correctly, it really brings the costume to life.

6. It really is a TON of fun: For people who love kids and birthday parties, nothing is better than entertaining a crowd of children who are so excited to see their favorite animated star up close. Even though it may feel like 100 degrees inside the suit, the smiles, high-fives and hugs are all worth it.

Looking for an entertainer in New York like the one chronicled above? KidsParties.Party features top party entertainment services for hire. Simply browse through the listings until you find one that will be the hit of your child's party.

Make your child's day even better.
We have handwritten hundreds of birthday card messages and wishes for your son, your daughter, or other friends and family. Fill out their birthday cards with a customized message for a gift they are sure to never forget.

You can even personalize and print your own birthday card with one of these messages. Print them for free after designing your own with our innovative online program.
​