Restaurant Parties in New York
For you next party, let someone else do the cooking this time. Whether you're looking for a fancy restaurant for a milestone party or a causal eatery for your child's birthday, KidsParties.Party features venues for all types of parties in New York. Browse through the list to find family-friendly places with delicious and affordable menus, as well as formal venues with on-site gourmet catering. Scroll below to see our tips for choosing the perfect menu for your party.

Choose the Perfect Menu for Your Party

When you're hosting an event at a restaurant, it goes without saying that the most important part is the food. However, many people don't realize that how you're serving the food is more important than the menu items themselves. Depending on the size and scope of your event, you will want to choose the perfect type of menu for your party. Not sure where to start? Check out our guide below: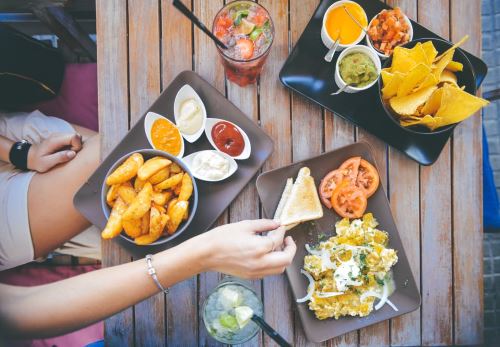 1. A la carte: Your son or daughter is celebrating a special birthday, and they want to invite a few friends to their favorite eatery. After establishing that the guest list is a manageable size, you can get away with having an a la carte menu. A la carte refers to a menu where dishes are priced separately. To make things easier on your budget, consider splitting an appetizer for the table and brining a cake from home.

2. Prix Fixe: If you know your party is going to be slightly larger, you might want to establish a prix fixe menu ahead of time, where your guests can choose between a few select menu options for a fixed price. Most prix fixe menus consist of an appetizer, main course and dessert. This will allow the restaurant to accommodate your entire party efficiently.

3. Buffet: Perfect for larger family parties, such as a communion, mitzvah or sweet 16. When you're hosting an event with a DJ, dancing and entertainment, the last thing your guests will want to do is take a break from the action. When the buffet is served, those that are hungry can line up right away for the food, while others might want to wait until the end and continue enjoying the party.

4. Cocktail-style: Instead of having a sit-down meal, consider having a cocktail-style menu for your next event. Choose a menu with several appetizers and small plate offerings that your guests can casually munch on. This type of menu is ideal for laid-back, social events.

When planning a private party at a restaurant, the management will help you determine which style of catering is best suited for your event. If you know what type of menu you want but still need to book a venue, use KidsParties.Party to find one in your area of New York.

Check out our blog!


Our blog is stuffed with tips and party fun just for you!


Are you a business that hosts parties?

Get listed today! Fill out this form to get started.
​