Caricature Artists in Pennsylvania
Kings, queens and other nobles have commissioned portraits of themselves for centuries. Everyone loves seeing their likeness recreated. For a more lighthearted take on this tradition, consider hiring a caricaturist for your next event! Caricature artists will produce colorful cartoon sketches of your guests when you hire them for parties and events in Pennsylvania. Scroll to the bottom of the page to learn more about the art of caricature.

Digital Caricatures - The Next Big Trend


Have you heard of digital caricatures?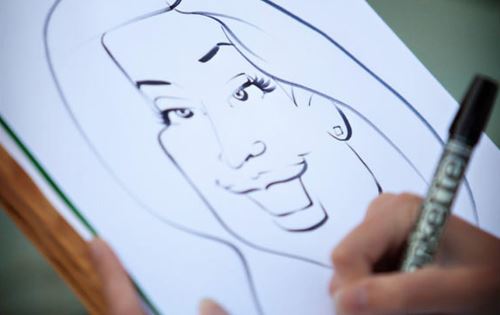 They are a new, innovative way to bring art to your next event.

Traditionally, caricature artists have relied on pen, pencil or other physical media to create works of art.

Now, thanks to the latest technology, many artists have started incorporating computers and tablets into their artistry.

Using a small, portable tablet and an LCD monitor, the artist will draw a live cartoon of their subject (you!) while you watch from your chair. Watch as the image is transferred from the tablet to the computer. The effect is a stunningly-life-like, digitally-rendered portrait. Then, the artist simply prints out the finished product!

Traditional caricature art is still very popular and requires a great deal of skill and talent. Digital ones, however, are a fresh, unique way to entertain your guests. Find expert caricature artists who work with all types of media in Pennsylvania by using our guide.

Still looking for more birthday ideas?

Hire the caricture to come to your event venue. If you don't have one yet, you can check out these cool places to host kids parties. Narrow your results by choosing your location.

You can also create your birthday invitations now for free using our innovative invite making technology! Choose from a variety of templates, or design your own from scratch using our blank template.

Are you an entertainer?


Get listed by filling out this form. KidsParties.party is the place for you!
​