Kids Musical Entertainers in Pennsylvania
Singing and playing instruments are a fantastic way to keep kids occupied during parties and events. They will be so entranced by the performer, mom and dad will have a chance to take a breather! We've featured some of the most talented musical entertainers who perform child-friendly tunes in Pennsylvania. Scroll below to find out why music is a fantastic source of enrichment for children.

Why Children Should be Exposed to Music

Quite simply: it will give your child an educational edge!

According to the National Association for Music Education, musical appreciation is one of the best ways to stimulate your child's development.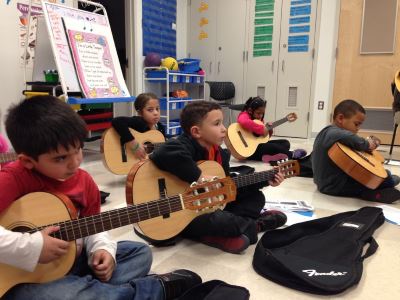 Kids who are exposed to music at a young age have a huge advantage compared to those who aren't. Find out why music is so important for kids:

1. Children of any age can develop an appreciation of music. Studies have shown that even infants can recognize patterns, melodies and rhythm. As they grow older, their understanding of music will be that much more enhanced.

2. Explore culture through music. Music is a worldwide phenomenon and can be found in all corners of the globe. When children are exposed to diverse types of music from different countries, they are learning about new and exciting cultures, thereby making them global citizens.

3. Music encourages social skills. Children learn through play, and music is a fun way for children to interact with each other. During classes and programs, kids will interact with the instructor and their classmates. This presents a great opportunity to learn crucial social skills, such as listening, sharing and following instructions.

4. Music, of course, is a form of art. Children should be given the opportunity for artistic expression. Whether your child has an interest in singing, learning an instrument or is just fascinated by songs in general, musical enrichment presents a creative outlet for kids of all ages.

5. Music trains the brain. Even at the most basic level, music can augment a child's critical thinking skills. As children grow older, participating in these types of activities can raise a child's IQ, elevate their spatial and language development and can even increase their performance in other areas, like math or reading.

With so many schools opting to discontinue their music programs, it's important that children encounter music wherever the can. Consider having a music-themed birthday. There are many musical entertainers that specialize in children's musical appreciation in Pennsylvania. Find the perfect one for your child on KidsParties.Party.

Do you have birthday cards yet?

Your child will love a personalized birthday card for their birthday from their parents. We at KidsParties.party have sat down and personally wrote out the perfect wishes for your daughter, your son, and other loved ones and friends.

You can also create a free and personalized card for those wishes with our invitation maker. This new and interactive software helps you to design the card of your dreams, whether starting with one of our many themed templates, or a blank template.

Are you an entertainer?

You can fill out the form here to be listed on KidsParties.party. This is the place for you!
​