Kids Play Parties in Pennsylvania
What are kids play parties? Only the most fun you can have on your birthday! We've featured several entertainers in Pennsylvania that will come to your location and provide hours of high-energy, interactive activities and games that will keep kids engaged for hours. Scroll below to see some of our favorite party games.

8 Popular Games and Activities That Have Stood the Test of Time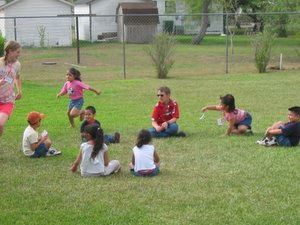 One of the best things about childhood is that it really doesn't take much to make kids happy. It may seem like everyone has the latest video games and the hottest toys, but the truth is, kids still get excited by simply playing and running around.

Sometimes, it's good to go back to basics. Below, find our top picks for childhood games and activities that seem to never go out of style.

1. Pin the tail on the donkey: An oldie but a goodie, pin the tail on the donkey is a time-honored birthday tradition. Put on the blindfold, grab a tail and see who can be the most accurate.

2. Obstacle courses: Perfect for outdoor parties with tons of space, obstacle courses will challenge kids to do their best to complete the course in the shortest amount of time.

3. Relay races: Similarly, competitive relay races are a great way for kids to burn off that sugar high from the birthday cake.

4. Parachute games: Another childhood favorite, having kids play games with a colorful parachute is an easy, wholesome way to keep kids entertained.

5. Scavenger hunt: Who doesn't love searching for treasure? Create a scavenger hunt list of items for kids to find. They can binclude household items hidden around the property, or a collection of items found in any backyard, such as leaves, acorns and rocks.

6. Water balloon toss: Have kids partner off and stand across from each other. With each successful toss, everyone takes a step back. The last one standing wins!

7. Freeze dance: Challenge your guests to keep in time with the music. If you're still moving when the music stops, you're eliminated!

8. Musical chairs: Another birthday classic, musical chairs is fast-paced, challenging and high-energy.

Did you know that there are party professionals who will entertain kids with interactive games and activities? Call us at 732-298-6015 and we can recommend one that serves your area of Pennsylvania.

Need more birthday ideas?

You can find tons of other ways to make your child's birthday even more fun if you click here.

Our blog was designed to help you with any aspect of your party!

We even have a party invitation maker! Create your own with our unique cards and invites with your own imagination! This is not only 100% free, but completely customizable.

Are you an entertainer or business for kids parties?

We would love to get you listed on KidsParties.party! Click here to start by filling out a quick form.
​