Craft Party Places in Pennsylvania
If your child is skilled at working with their hands and tends to think "outside the box," they will love having an arts and craft party. We've found some of the most unique and innovative party place and studios that offer projects for children in Pennsylvania. Scroll below to find out the types of projects these venues offer.

Unique Crafts That Kids Can Do
Put down the paintbrush. Canvas painting and pottery are staple kids projects, but what about something a little more unexpected and unique? Below, we've listed some unique crafts that are becoming more popular.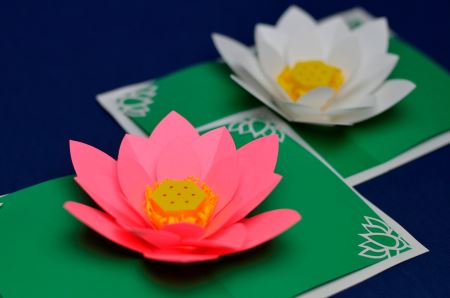 1. Tie-dyeing: Mom and Dad probably remember when tie-dyeing first became popular, but creating your own colorful shirts hasn't gone out of style. Under the careful supervision of an adult, children can choose their colors, tie the shirt with rubber bands into a specific pattern and wait overnight to wear it.

2. Textiles: Kids with an eye for fashion will enjoy the chance to work with textiles. They can choose their favorite bolt of fabric and create a tote bag, scarf or even a shirt. This might be a good option for older kids who can safely use a sewing machine.

3. Keychain design: Your child obviously doesn't have their own set of car keys, but they can still create keychains and lanyards by braiding ribbon or using random objects, such as beads, bottlecaps and more.

4. Making plush toys: Children who are old enough to hold a needle and thread will enjoy making their own plush toys. Sewing is a great activity to teach children who have nimble fingers and the manual dexterity to work the needle and thread. Using felt patterns, cotton and buttons, they will be able to create their own stuffed animal.

5. Pottery: Painting pottery is fun, but what about molding your own bowls and vases out of clay? Find a venue that has their own potter's wheel and offers instruction on how to shape, mold, glaze and fire pottery.

6. Cork boards: Decorate your own bulletin cork board with ribbons, photos and magnets. Paint your name or an inspirational saying to make it your own.

7. Mosaics: An art form that has been around for thousands of years, children will artfully arrange chunks of smooth class and stone to create patterns and shapes.

8. Friendship bracelets: Whether created at summer camp or traded during sleepovers, friendship bracelets are a staple of childhood. There are literally hundreds of patterns you can learn, from basic braids to complex designs. Are you inspired to try a new craft?

KidsParties.Party features party places that offer these activities, and many more, in Pennsylvania. Does your studio offer unbelievably creative projects for kids and teens? Get listed on KidsParties.Party. Register for an account or contact us to get started.

We have more ideas where these came from!

Check this list out for over a hundred ways to make your child's birthday even more special with various crafts and other birthday traditions.

Make your child's birthday even better with a personalized birthday wish! Find the one that fits just right. We have hundreds of messages for daughters, sons, and everyone else!

Are you an entertainer or kdi friendly business?

Click here to fill out a quick form! We will have you listed right away!
​