Fashion Parties in Pennsylvania
Have a glitzy and glamorous birthday for your stylish diva. If she has an eye for couture, she will love celebrating her birthday surrounded by fashion. Find services that provide parties that include girly makeovers, runway lessons and even courses on how to create your own unique clothes in Pennsylvania. Have a passion for fashion? Scroll below to learn about style trends throughout the last century.

Style Trends Throughout the Decades

While clothing may go in and out of style, what doesn't change is that kids and teens are always interested in looking their best and keeping up on the latest trends. Throughout the years, fashion has seen some exciting and innovative changes. See what's changed throughout the last few decades:

1920s: With the Roaring 20s in full swing, this decade was all about fun, accessible fashion that was perfect for dancing to big band music. Tasseled flapper dresses, ropy pearl necklaces and t-strap shoes were all the rage.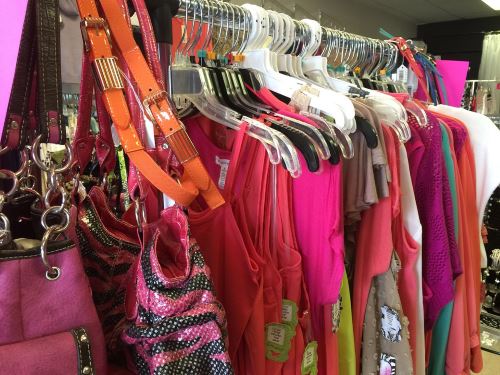 1930s: Conservative shirtwaists were popular in the 1930s, as were patterned sweaters. For ladies that lived by the shore, bathing suits were modest, one-piece outfits made out of wool. Not exactly ideal for a hot summer day.

1940s: In the years following WWII, matching skirt and sweater sets became high fashion. Taking a cue from Audrey Hepburn, many women cut their locks into a short pageboy hair cut that was still seen as cute and feminine.

1950s: The 1950s were all about soda parlors, drive-in movies and rock n' roll. Teen girls were likely to be seen in full poodle skirts, pedal pusher pants, saddle shoes and black leotards. Ponytails also became popular during this era.

1960s: Groovy girls (and guys!) wore their hair long during the 60's. Hippies were all about tie dye, fringe vests, bell bottoms and white go-go style boots. Funky Eastern-inspired prints, such as paisley, could also been seen on scarves and peasant blouses.

1970s: If fashion in the 1970s will be remembered for one thing, it will be denim. Worn by both men and women, denim was a popular material for pants, tops and jackets. T-shirts with logos also became common, and everyone wanted to have long, feathered hair like Farah Fawcett.

1980s: Today's adults who were young in the '80s often look back on this decade fondly, remembering their big hair, oversized jewelry and shoulder pads. Baggy tunics over tight leggings paired with leg warmers were also popular.

1990s: This was the decade that saw grunge, goth, hip hop and pop. Baggy jeans, designer sneakers, puffy jackets, halter tops, mini-skirts and flannel were all the rage.

2000s: The 2000s were a hodge podge of styles. Gaucho pants, track suits, sequined belts, graphic tees, low-rise jeans, layered tank tops, casual blazers and ironic neckties were just a few of many trends that lived and died in the first decade of the 21st century.

2010s: Today, people tend to draw on previous decades for inspiration, particularly the '80s and '90s. Chunky sweaters, leggings, combat boots, skinny jeans, choker necklaces, beanies, chambray, Converse sneakers and flannels are trends that aren't going anywhere anytime soon.

Who knows what type of fashion will be popular in the years to come? Your daughter, if she has an eye for style, will probably be able to predict the next big trend.

Want to keep abreast of the latest fashion? Host a birthday party for your child or teen in Pennsylvania and they will learn everything they need to know to become a fashionista.

Want more ways to spoil your fashion-loving daughter?

Check out these ways to make her happy on her birthday! She will love the effort you put in on her special day.

You can even write her a custom birthday message in her card this year! Check out the wishes our staff has created for your daughter. We don't want you settling on something generic and impersonal.

Are you an entertainer or kid-friendly business?

Get listed today! Fill out this form to create an account.
​