Graduation Parties in Florida
Graduation is a time that is supposed to be filled with joy, but sometimes is filled with stress. Your son or daughter isn't a child anymore and they are starting the next phase of their life, whether that means planning for college, starting a job or travelling the world. To commemorate all of their successes and look forward to their future ones, throw them a celebration they won't forget. Use KidsParties.Party to find resources for parties in Florida. At the bottom of the page, you'll find a compelling piece that parents and their grads should read before the big day.

Read This Before Your Child Graduates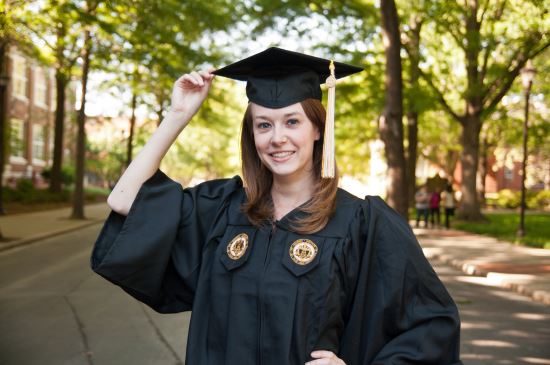 Graduation is a time of change, both for you and your child. Change, in general can be a mixed bag of emotions: excitement, fear, happiness, apprehension and, of course, stress. Whether your child is graduating from grammar school, high school or even college, each achievement opens up a Pandora's box of opportunities, which can be overwhelming for the underprepared.

If the best defense is a good offense, then being prepared can alleviate the majority of this stress.

Ask your son or daughter what their plans are, and help them roadmap a plan of action. If they know they are interested in a specific career or a general field, research together the qualifications, experience and education they'll need to get there. For example, if your child knows they want to be a physical therapist, are they aware that they'll need additional schooling beyond a four-year college? Likewise, if you child wants to pick up a trade, they won't need to invest in college, but they will definitely need to enroll in a vocational program and land an apprenticeship.

If your child isn't sure, encourage them to examine their goals, their interests and their skills. A little self-assessment goes a long way, and having them evaluate what makes them happy can unlock the key to their future.

The most important thing is to support your son or daughter. If they are unsure of their path or are "all over the place," they might interpret your well-meaning questions and concerns as "nagging" or being hyper-critical. Unless you know for sure that your child is going to make a harmful or dangerous decision, parents should let their now-adult children make their own decisions and deal with the consequences, both good and bad.

Ultimately, your son or daughter is no longer a child, but that doesn't mean they aren't still your child. Let them know that you trust them, support them, and are their biggest cheerleaders.

KidsParties.Party wants to help you celebrate all of the graduation ceremonies in your family's life, whether it is the commencement from preschool or college. Find the best resources for planning parties in Florida and commemorate this special occasion.

Have your checked out the blog?

We have tons of party tips and other advice on our blog just for you!

We now have a new and 100% free tool for you to design your own party invitations! Use pre-designed templates, or upload your child's graduation picture to design your own invite.

Are you an entertainer or business?

You can be listed on KidsParties.Party! Click here to get started by registering for an account.
​