Educational Parties in Florida
Your child constantly asks you questions like: "Where does the sun go during the day? Why do fish live under water? What makes the lights in the house turn on?" Sound familiar? Inquisitive children can learn the answer to these questions and many more by having an educational birthday party. We've done our research and found the top entertainment services that provide informational, hands-on parties for children in Florida. Scroll to the bottom to see some of our favorites.

Where to Celebrate Your Brainy Birthday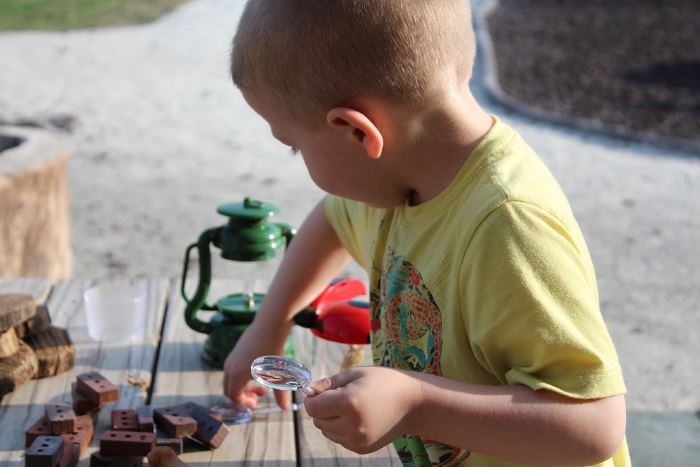 KidsParties.Party connects you with the top places and services that offer educational birthday parties for kids. Not sure where to begin? Here are three suggestions for the types of venues that offer academically-focused birthdays:

1. Zoos and Aquariums: Every child has a favorite animal. Wouldn't it be cool for them to celebrate their birthday at a venue where they can see them up close? Many local zoos, aquariums and nature centers offer birthday parties for children. Guests will tour the facilities, learn interesting facts and participate in themed activities. They might even be able to interact with the animals with the help of a staff member!

2. Planetarium: Travel the entire galaxy without leaving terra firma. Planetariums offer the opportunity for children to explore planets, constellations and other celestial phenomena. Many planetariums offer parties where kids can view presentations and do activities to further their knowledge of astronomy and physics.

3. Museums and Science Centers: Science museums are one of our favorites. Why? There is always something for everyone. Museums, whether they are designed for children or are open for all ages, feature multiple exhibits that cover diverse disciplines. Their event staff can most likely tailor your birthday party to your child's special interest, whether that includes dinosaurs, robots or learning about the human body!

In addition to venues and party places in Florida, there are many services that bring the classroom to you! Traveling entertainers can provide your party with an academic and informative presentation that will be unlike anything your guests have experienced. KidsParties.Party is dedicated to providing parents with the very best entertainment services. Call 732-298-6015 and we can make recommendations based on your child's interests.

Does your daughter love learning?

We have complied a list of the best educational party venues just for her! Boys will love them too, but give your daughter a chance to fall in love with one of the fastest growing industries! They are often dominated by men, but that shouldn't scare her away.

We have tons more party ideas and advice on our blog!

Are you an entertainer or kid-friendly party business?

You should get listed! Start today by creating an account right here.
​